BIRTHDAY PONY PARTIES

WE COME TO YOU
Pon, our Appaloosa Shetland, can come to your event or party for petting and pony rides. Marbella to Estepona area. Ask about dates and prices.
OR YOU COME TO US
We design the BEST birthday parties, for riders and non riders. Pony time and horse time, pampering, riding (in the school and outside depending on ability), games, music. 
CAROLINE & PAULINA
Caroline is amazing with the children (having 4 of her own) and owns Ranch Siesta Los Rubios. Patient, kind but tough, Caroline always gets the best out of her young riders.
She has taught a huge amount of children over the years, encouraging them with a huge variety of learning and riding experiences. And fills the school with giggles and encouragement. As does Paulina, our BHS instructor who is also a mum. She is fun, encouraging and always gets the best from everyone.
Our instructors speak English, Spanish, Polish, German.
As parents, you can be assured that your children are safe. Sit and watch. You'll probably want to join in  when you see what they get up to!!
"Children learn best when they are having fun. I love watching kids learn to ride"
TOTALLY TOTS
Hang out at the stables, groom a pony or 2, pony rides, love & Ranch time
BOOK YOUR PRIVATE SESSION 30 or 60 minutes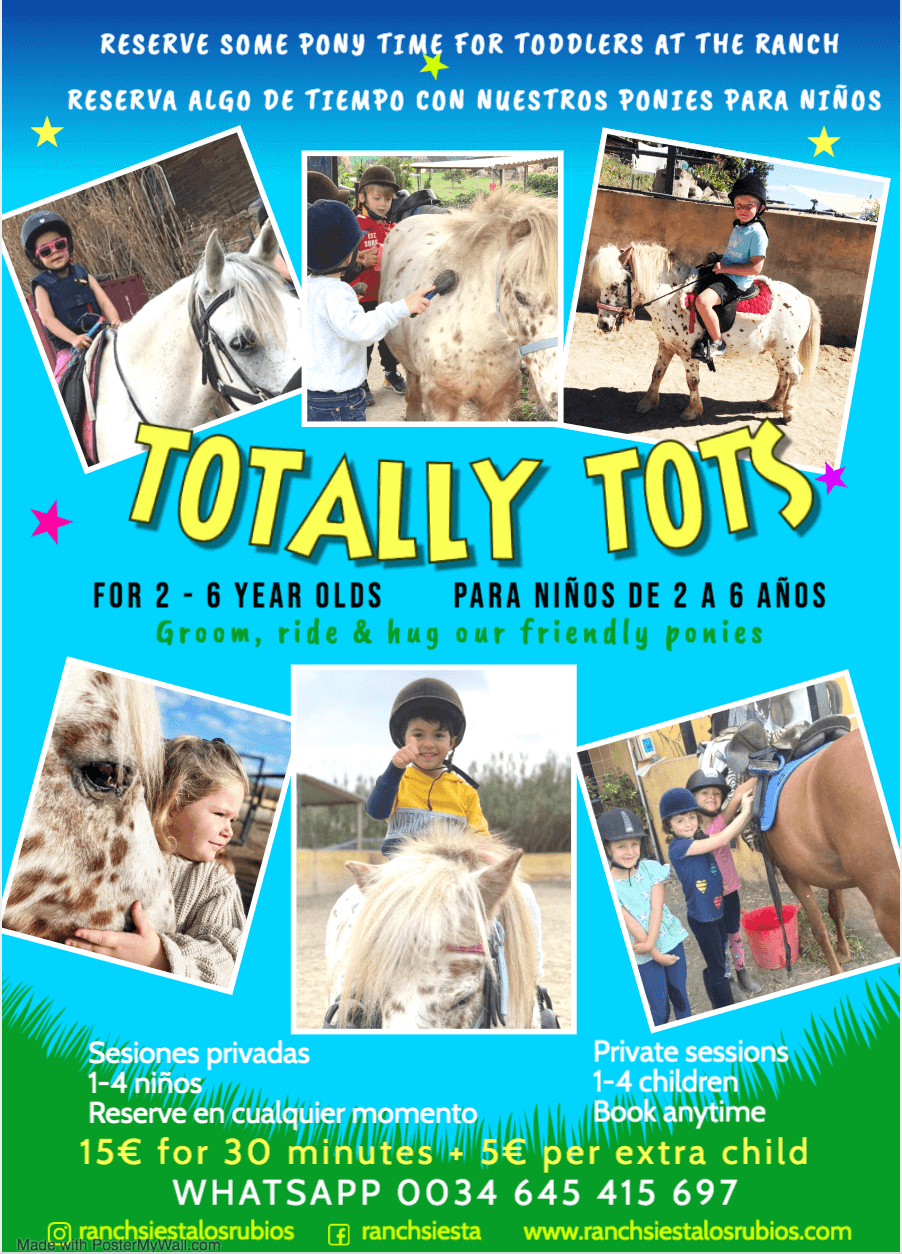 SADDLE UP EXPERIENCE
For children and families, aged 8 years and up. 1.5 hours of fun for beginners.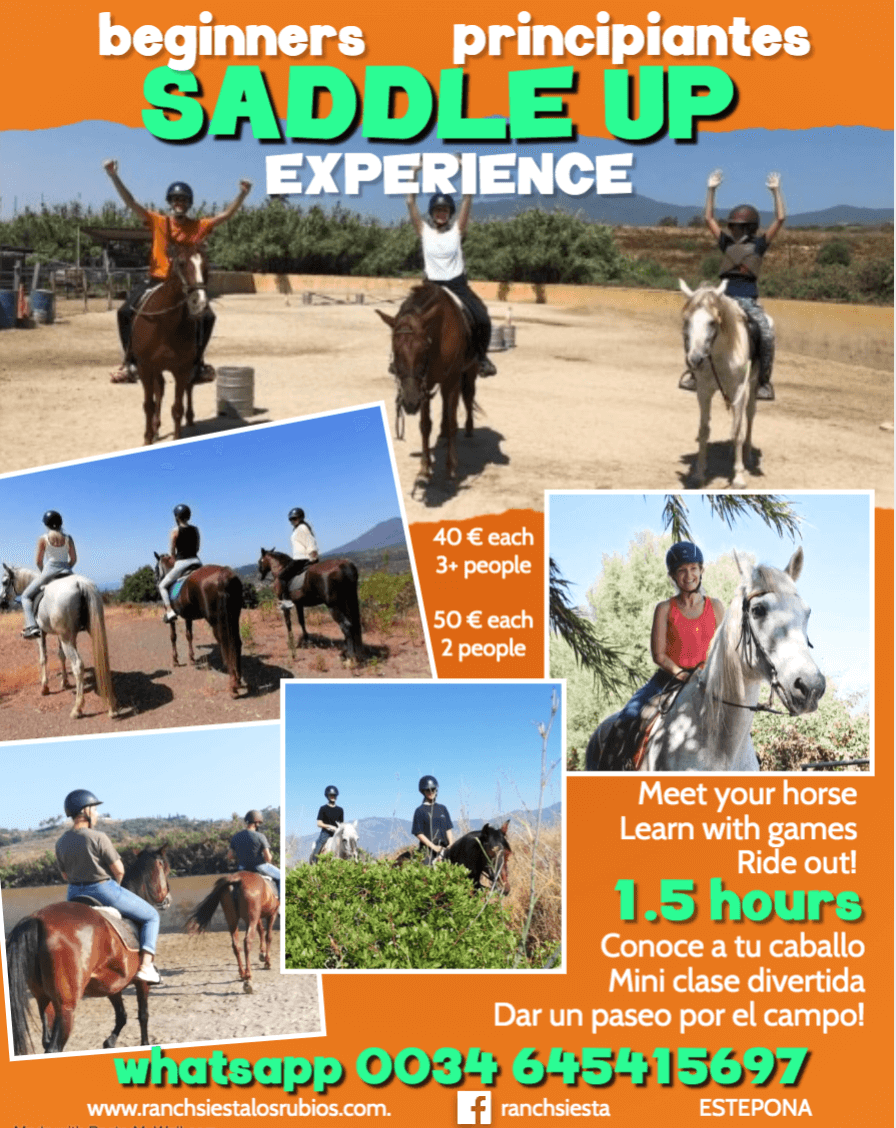 TROT ON learn to ride package
For anyone, ages 6 and up. Beginners special private lessons to start you off.