PONY ACTIVITY DAYS

for 5- 11 years
(Previously called Pony Club) this is a safe, structured and FUN environment for children to learn all about horses, their care and riding. Aimed particularly at non-riders/beginners.
In winter we run our activity days on the first Saturday of each month 30 euros. You must PREBOOK A PLACE.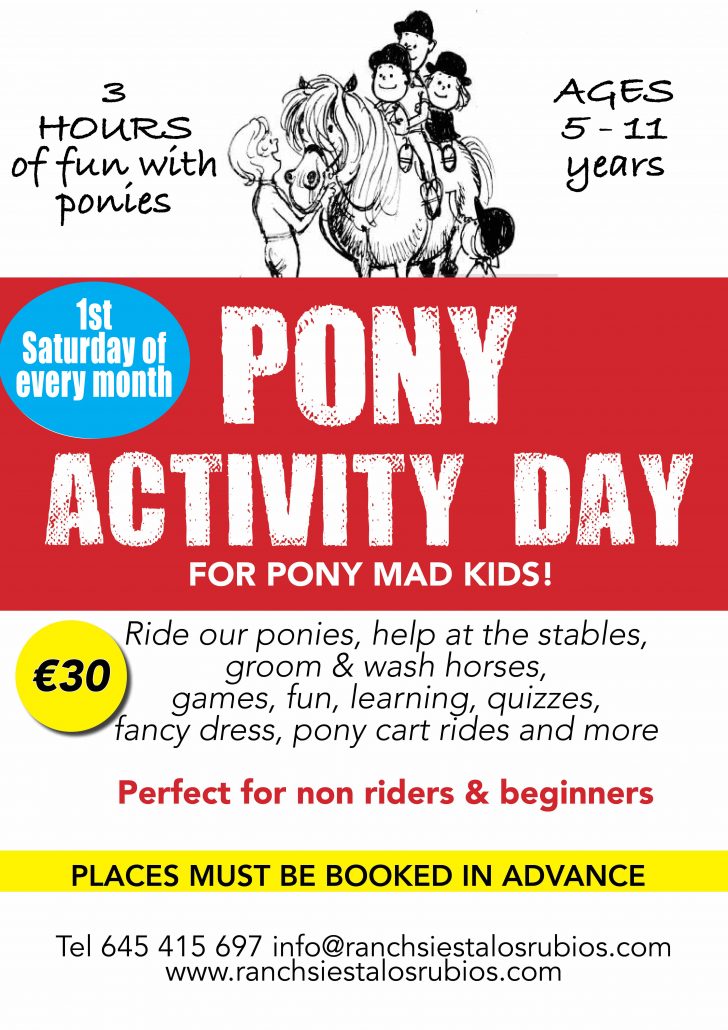 What might you do?
Learning about horses

Colouring
Quiz

Washing & brushing

Checking feet & healthcare

Tacking up

Lunging

Riding lessons

Jumping lessons

Gymkhanas

Games and events

Helping out
Poo picking!
Feeding
Moving straw and hay

Pony games

Shetland Pony Cart driving
TOTALLY TOTS
for 2-6 years
Hang out at the stables
Wash & groom a pony
Ride a pony
Carrots time!
BOOK YOUR PRIVATE SESSION
30 or 60 minutes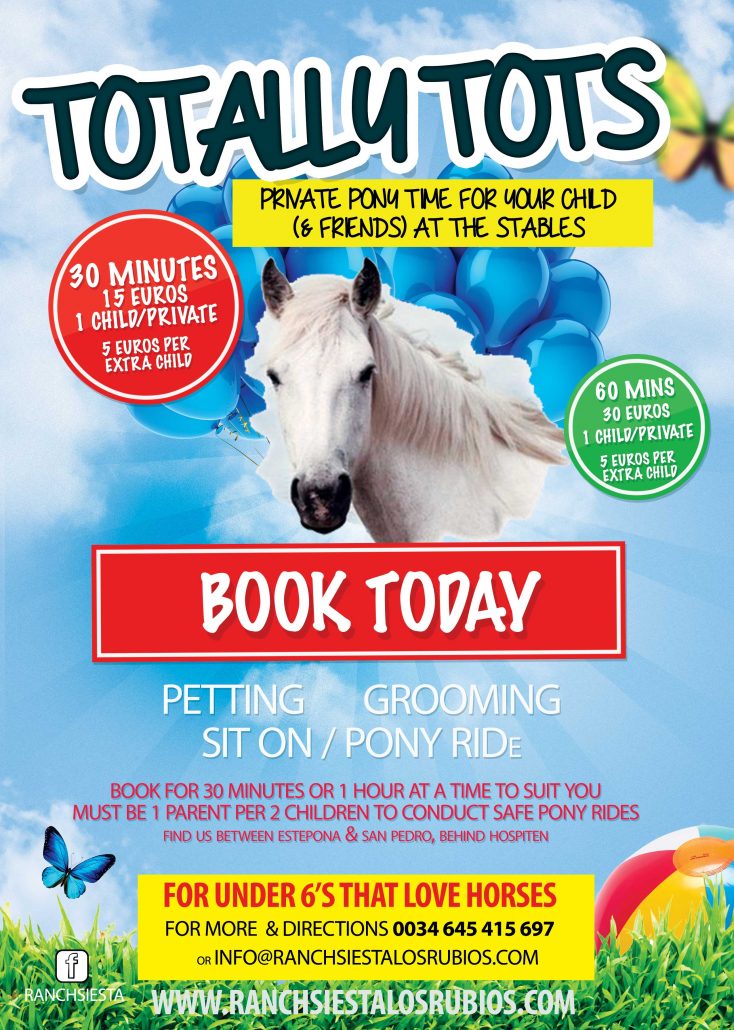 MEET CAROLINE
Caroline is amazing with the children (having 4 of her own) and owns Ranch Siesta Los Rubios. Patient, kind but tough, Caroline always gets the best out of her young riders.
She has taught a huge amount of children over the years and fills Pony Club with a huge variety of learning and riding experiences. And fills the school with giggles and encouragement.
As parents, you can be assured that your children are safe. Sit and watch. You'll probably want to join in  when you see what they get up to!! 
"Children learn best when they are having fun. Pony Club is the best basis possible for starting to learn to ride."