LESSONS FOR EVERYONE
Want to learn from scratch? Or pick up riding you did as a child?
Or aiming to compete in dressage or just want to learn to jump?
Join us for regular horse riding lessons for both adults and children.
Our great instructors will make your lessons fun, safe and effective.
GROUP LESSON 3+ people
20 euros
SEMI PRIVATE LESSON 2 people
30 euros per person
PRIVATE LESSON 1 person
45 euros
We match one of our wonderful horses and ponies to every rider. So you can progress at your own speed. If you're interested in a group lesson call us to find out when they are running.
WORKING HACKS
If you're learning to ride then also book our new WORKING HACKS alongside lessons.
It's a one hour hack with instructor to experience the difference between riding in the school and outside – practising skills, dealing with unexpected things and enjoying the countryside whilst you're learning.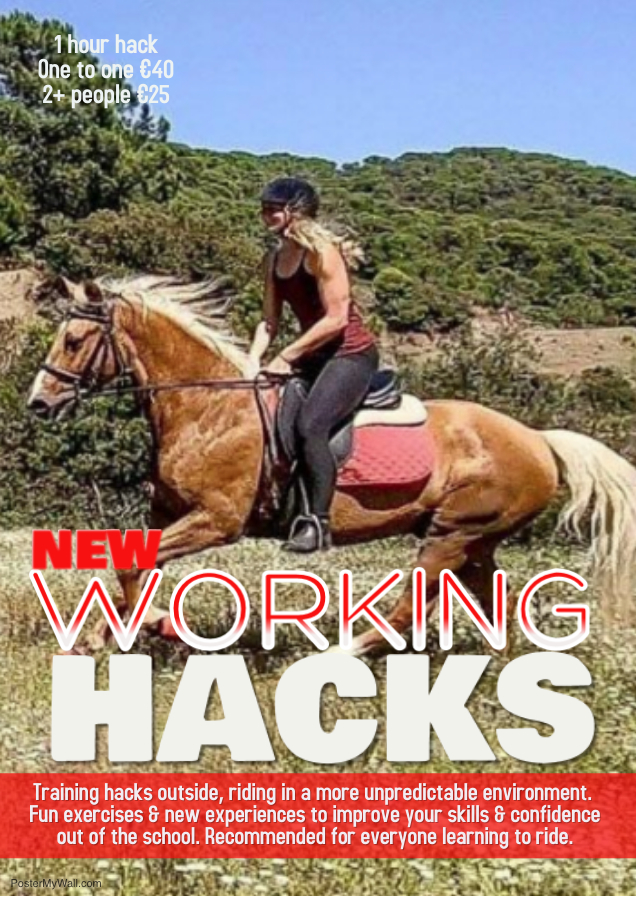 Save

British Horse Society qualification
10 years of professional work in the Equine Industry across the world
Career in teaching equestrianism
"I am focused and dedicated to getting all my clients to achieve their personal riding goals – and have lots of fun on the way."